Kate Thompson,CFP, CSA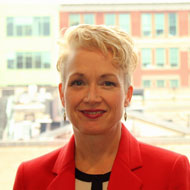 Becoming a Certified Financial Planner evolved for me over the last 15 years. I started in the beginning with a passion to help families to make wise decisions with what they earn, to live below their means and become exponential savers and givers.
I learned this first by experience having started my own family young, and raising my two oldest children as a single Mum for many years. I know what it means to have more month than money, how to live on a single salary, make tough decisions, get out of debt, save for your first home, give and get more back than I could ever hope for! It was my foundation and learning time.
Over the past decade I have been blessed with a wonderful husband, his two beautiful children and a whole new set of stuff to learn! How to work out his, mine, ours with kids going in all different directions and learning how to do it with love! This motivated me to continue my education and inspires what I share with you.
My loyalty and ability to coach people with their money in different from what a lot of my clients tell me they expect. It is a relationship – always evolving, changing and growing. Putting 'stuff' or products in place is important but understanding why, is imperative. If I understand where you are at and what I think you need to 'do' then I am an advisor. But, if I know you enough to understand what keeps you up at night, and help you get peace and clarity, then I am a good advisor and friend. This is my goal.

For my complete profile and service offerings please click here to download a pdf of my full profile.