Michael Smolders,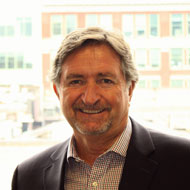 Investment Funds and Insurance Advisor for over 20 years
Member of the London Chamber of Commerce
Former Broadcaster
Studied Marketing at Western and university of Windsor
Proud father of 2 and grandfather of 5
In this frantic new world we live in, we are bombarded with information, technology and decision making, yet our daily responsibilities to our families, jobs and homes make it hard for us to plan our futures. Our time is stretched in so many directions, we're often left feeling anxious and confused.
This is where I, as a financial advisor, can cut through the clutter, add perspective, and simplify the processes. We map out the "how to's" and "what if's" of putting the children through school, preparing for retirement, and budgeting for homes, cars and vacations. Simply put, we provide the tools to manage your financial risks in order to protect you and your family from all the life events that may come your way.... marriage, births, deaths, new jobs, children, retirement, inheritances.. and more.
The wonderful part of working together is, a relationship forms, and grows... trust builds, and you gain financial security, and peace of mind!
In August 2016, a study done at The University of Montreal (The Gamma Factor and the Value of Financial Advice), "...the mean value of assets of households without a financial advisor is 243% more than the mean value of assets of households without a financial advisor."
Shall we get started?